Wellness
The revolution STARTS within and I hope to stir things up to awaken that revolution.
One of the definitions of yoga the Bhagavad Gita tells us is - "Selfless, cleansing, freeing, balancing, inspiring, and joyfully performed actions based on a vision in which one experiences peaceful interconnectedness with all life around them."
Yoga is everything. It's how we walk, breathe and act. It's mindfulness and having intention in everything you think, say and do. When I teach I challenge you mentally, spiritually and physically as a means to reconnect with your truest highest self, in turn, reconnecting you to all. I guide you back to the tools you [we] were given to rediscover your power and free your mind. As our worldly selves unravel in our practice, we let go of what we think we know, to get to what we've always known.
"We have to talk about liberating minds as well as liberating society."
- Angela Davis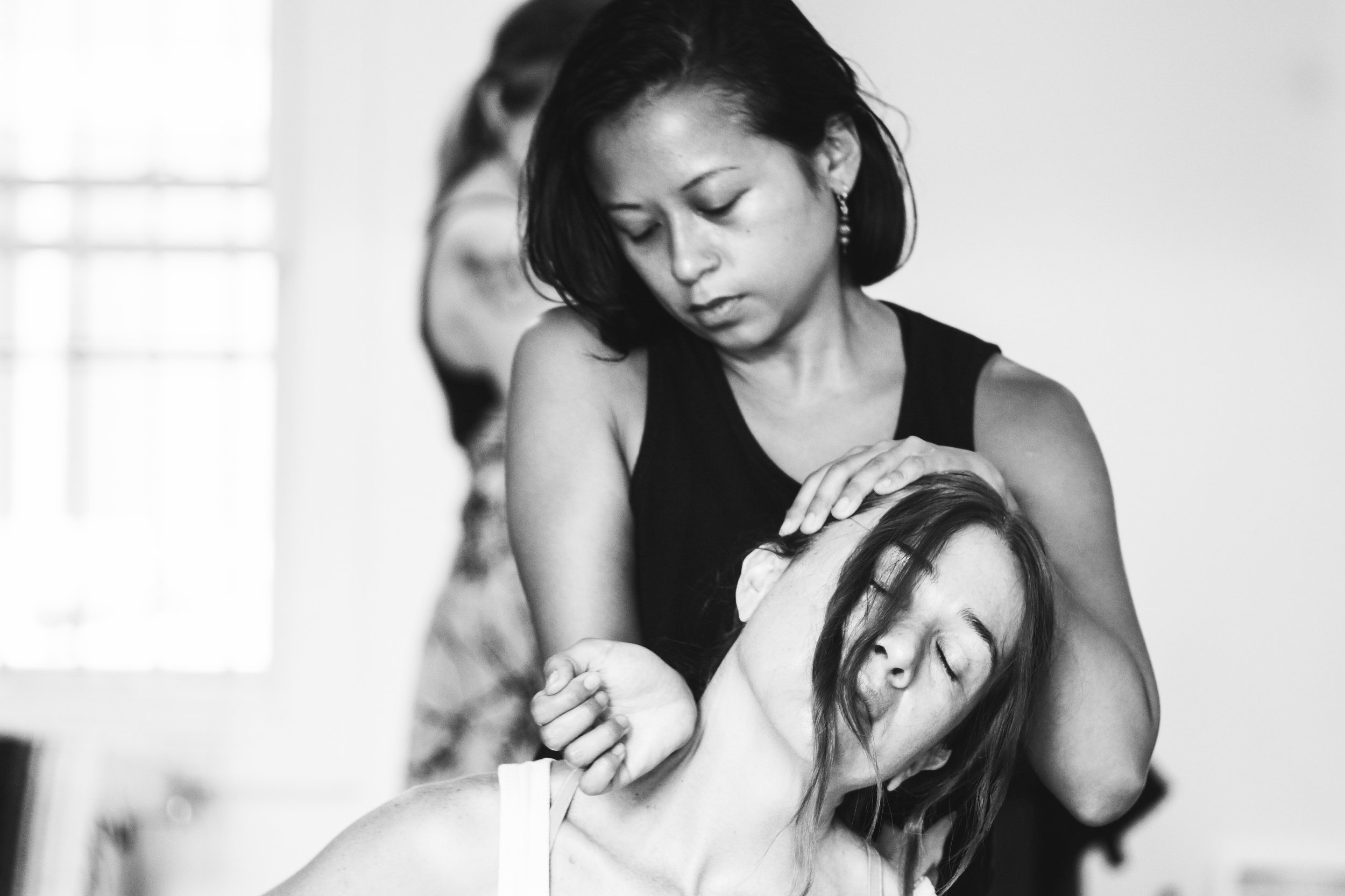 Thai Yoga Bodywork is a healing art and system rooted in the Indian healing traditions of Ayurvedic medicine. I will guide you through a series of assisted yoga postures, while your body's energy ('Sen') lines and pressure points are signaled by thumbing and palming to turn on its own self-healing mechanisms. Along with rhythmic massage, this full body treatment relieves muscle tension, improves circulation, boosts the immune system, releases toxins and energetically balances the body.
Thai Yoga Bodywork was introduced to me while I was studying yoga in India. I use this art to naturally and compassionately heal your body, calm your mind and bring balance to your being.
"After years of having chronic back pain, I dedicated myself to healing myself, part of which was regular Thai Massage sessions with Danielle. I am so grateful to have her support through this healing process, because doing Thai Bodywork has allowed me to reach a better understanding of my own body, pain and flexibility."
- Luna Olavarria Gallegos
I focus on offering yoga and bodywork to the underserved and to conscious collaborations. For the past year I've been working with HEC (Health Enhancement Company) serving our city workers by teaching them ways to heal and undo the negative effects of their jobs. I also serve on wellness councils where I aid in bringing holistic practices to communities.
I graciously accept requests for private and group yoga classes, Thai Yoga Bodywork sessions, and invitations to bring wellness to marginalized people.
"Revolutionary, systemic change is needed internally, in our relations and in our external conditions."
- U.S. Social Forum in Detroit in 2010